During more than 35 years of services …
… as employee and (since 2006) as free adviser I turned from legal services more and more to organization, operation and optimization of real estate companies and focused finally on design of real estate portfolios and operational real estate project development.
My professional "history" is connected to international retail within the last twenty-five years. My geographical scope mainly was Austria and its Central European neighbours.
As adviser of Allianz-Group until 1994 and C&A until 2000 I learned about the needs and expectations of major international companies from the financial and retail sector in good and less good times.
The years from 2001 until 2005 with Redevco where dedicated to the <![if !vml]>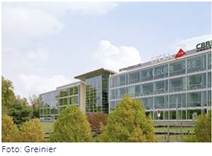 <![endif]>booming real estate market in Central Europe, where I not only found the rare opportunity to fundamentally re-structure a portfolio, but also to manage the total product-cycle of an office building in Geneva from the early days of conception to construction, commercialisation and – finally – to the successful sale of the building to a final investor.
<![if !vml]>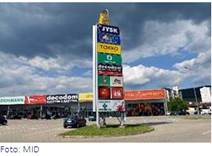 <![endif]>During the years from 2006 to 2010 my focus simply was retail: As executive of MID-Group I was able to successfully finalize a multinational retail transaction by closing the Babcock & Brown / Dawnay Day Carpathian-Deal on the one hand and to develop a portfolio of six retail warehouse parks in Slovakia on the other hand.
My services for Strauss & Partner Immobilien GmbH until end of 2011 were the logical expansion of my activities for MID, which was my "key client" with Strauss & Partner too.
As from 2012 – beside my continued cooperation with MID-Group – I am <![if !vml]>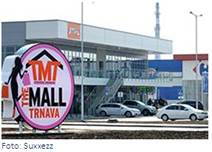 <![endif]>concentrating on advising international investors independently with the focus on retail and real estate project development in Central Europe.
The (until end of 2022 existing) Branch Office in Bratislava (Slovakia) and the cooperation with Alexander A. Layton (SUXXEZZ k.s., Alexander Layton Consult allows focusing all competencies to give advice also to bigger projects such as Centre TMT in Trnava.
The cooperation with Bernd Huber (IMAG Real Estate Consultancy) brought the foundation of the HMW Cornerstone GmbH. The company serves as Austrian vehicle for the marketing of closed ended residential real estate funds and other specific real estate projects. The Austrian residential market therefore has become another sector of my professional career.
From 2023 I will reduce my activities for reasons of age and will focus on advising selected customers in and around Austria as well as on specific selected development activities in Eastern Europe.